CUVÉE CASKS: AN INFORMATIVE GUIDE
Cuvée Casks, known in the industry as STR casks, were pioneered by the late Dr. Jim Swan. In its simplest definition, this process consists of shaving (de-charring), re-toasting and briefly charring used barrels before they get their second life aging whisky.
CUVÉE CASKS: ORIGIN & EVOLUTION
The STR cask came about during 2006-2007, a time when several large distilleries were launching and simultaneously driving a shortage of bourbon barrels in the market. During this time, Dr. Jim Swan was brought in as a consultant for the fledgling Kavalan Distillery in Taiwan. He approached one cooperage in Portugal and another cooperage in Spain with the idea of finding an alternative to bourbon barrels that would perfectly suit the maturation of whisky.
A plethora of ideas were discussed with Jim Swan. Thanks to their established experience - a result of decades of making and toasting barrels for wine and different spirits - an understanding of toasting and charring methods was already established in the cooperages' arsenals. Each of the cooperages working with Dr. Swan had their chance to contribute their personal styles and methods.
The development process was painstaking and arduous. Side by side experiments were run under Dr. Swan's direct supervision with distilleries he was consulting with. These experiments were made using different woods and various methods of toasting and charring (varying times and temperatures, etc.).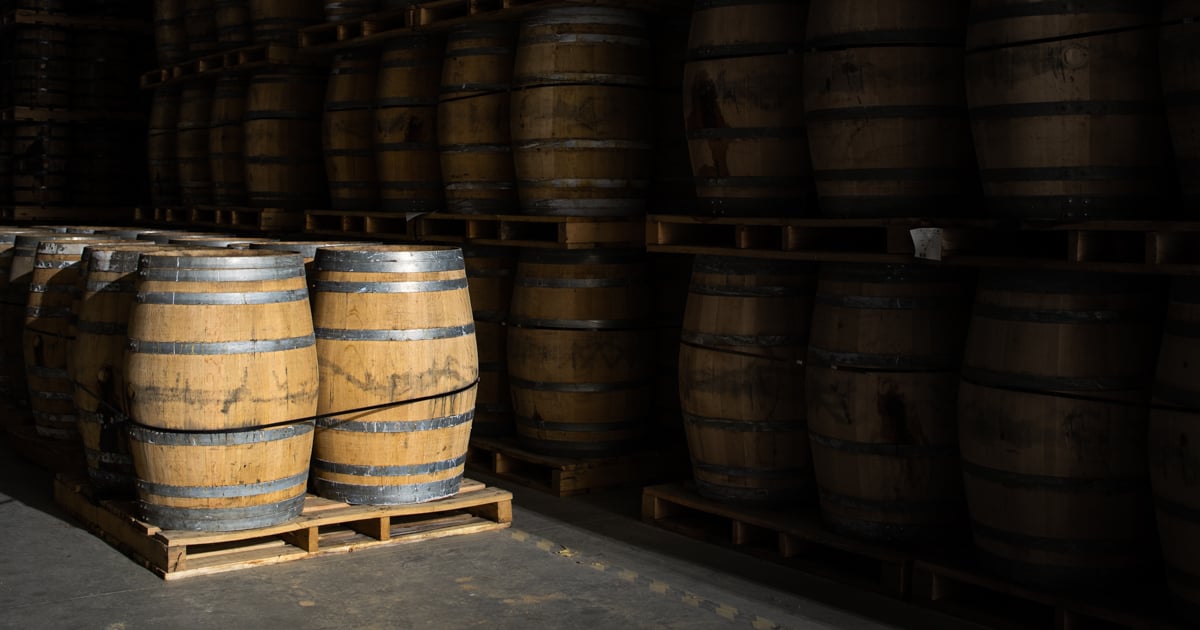 Marco Moutinho, now of NAO (New Alternative Oak in France), was tasked with bridging communications between Dr. Swan and the cooperage in Portugal. He spent long hours reviewing Dr. Swan's technical reports and collaborating with Swan on understanding the impacts of the chemistry and physics of wood, and subsequently fine-tuning the product with the coopers.
While Marco couldn't reveal much about the proprietary parameters developed at the cooperage, he did say it was "Great fun and a privilege to be a part of the process of creating such a good maturation tool." When Marco arrived at NAO in the beginning of 2019, he noticed that French coopers were developing similar processes but for other spirits and even wine. Traditional "charentaise" toasting/charring methods (mostly for cognac aging), are still evolving to bring out more creative-thinking, and generate different techniques for aging spirits, largely by working with lab tools (chromatography, etc.).
CUVÉE CASKS: PROCESS & IMPACTS ON WHISKY
During the shaving process, the producer we work with uses a stave-by-stave process. Each stave goes inside a shaving machine equipped with appropriately sized blades and the stave interior is shaved 3 to 5mm. The goal is to get the casks clean inside, so all wine residue is scrapped off the inner-surface and side joints of the staves.
Pairing longer toasting and charring times with lower temperatures creates a cask where fruitiness is the key element. Some desirable oak non-volatile compounds (like vanillin, syringic acid and gallic acid) are not destroyed thanks to these lower temperatures and oak volatile compounds such as trans-whisky lactones (citrus flavors) and cis-whisky lactones (coconut) are preserved.
Finally, the staves are re-coopered back together into what we know as cuvée casks. Each of these casks can hold 59 gallons (223 liters) of whisky, and before evaporation, could yield approximately 400 bottles of our American Single Malt.
Whisky aged in these casks typically yields flavors of citrus, cherry, raspberry, plum, cocoa and toasted pecan.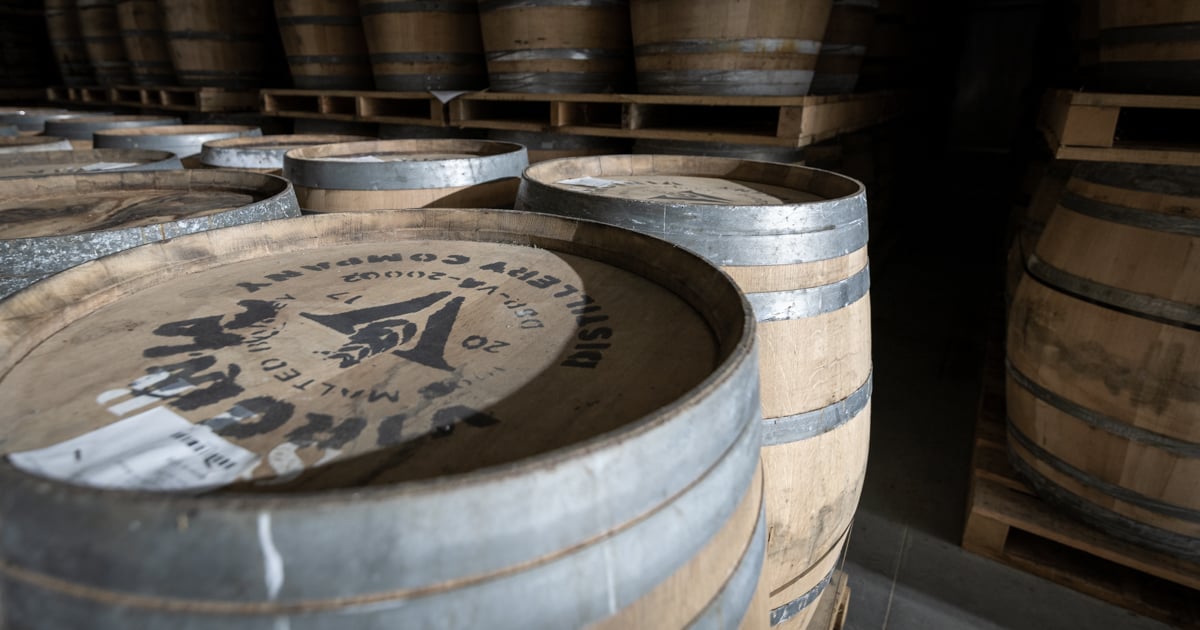 CUVÉE CASKS: DISTILLERIES THAT USE THE STR PROCESS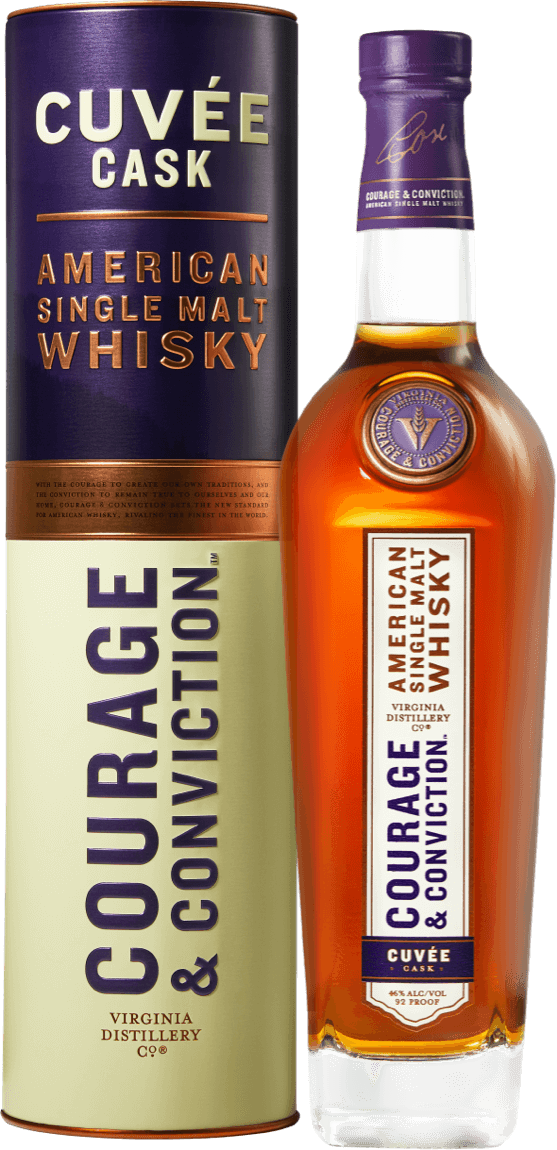 VIRGINIA DISTILLERY CO.
Based in Lovingston, VA and founded in 2011, we're the largest independently-owned producer of American Single Malt whisky in the US. Our flagship offering Courage & Conviction American Single Malt Whisky was released in April 2020, along with new expressions released in March of 2021. We're a proud founding member of the American Single Malt Whiskey Commission.